Shop Local
Shop at the source and meet the people who grow and make their own flavour-packed local produce.
The highlight of a driving tour in the Southern Highlands is buying direct from market gardeners, small farmers, winegrowers, cheesemarkers and artisan producers.
The new Southern Highlands Food and Wine Cluster Maps make it so easy to navigate your way through an unforgettable 'paddock to plate' experience, shopping the farmgates and cellar doors of our best local growers and producers.
Buying direct is a great way to get to know our local farmers and foodies who are only too happy to share their fresh food philosophy and passion for quality produce.
Have a chat at the farmgate and you're bound to come away feeling inspired to try something new with fresh ingredients and inspiration, straight from the source.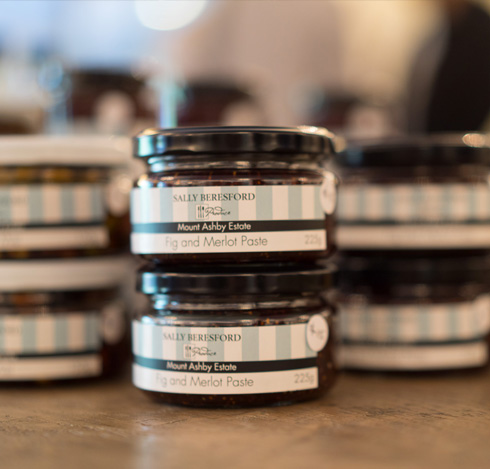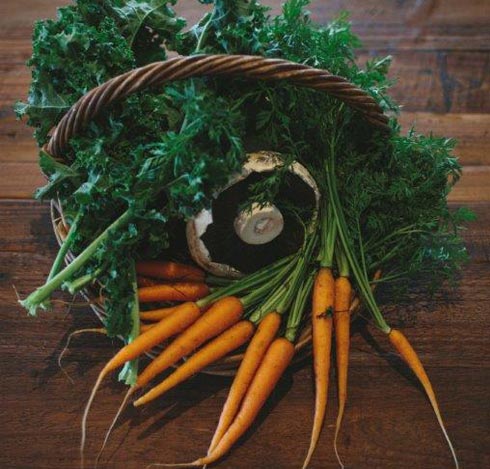 It's fun for the kids to see where their favourite foods come from and in season, some growers offer the chance to pick your own produce.
Stock a picnic basket with seasonal produce, ripe for the picking; freshly baked bread and a bottle of wine and make the most of the
magnificent local landscape. Indulge in something truly delicious to take home from the farming heart of the Highlands – like
decadent country style cakes, pre prepared chefs meals, sublime cuts of meat, freshly cut herbs or luscious condiments.
A-Z of produce available for purchase direct from our food & wine producers.
Condiments
Farmer's Table Pesto – www.facebook.com/exetergeneralstore/
Far Meadow Lodge Dukkah – www.facebook.com/exetergeneralstore/
Mount Ashby Estate Tomato and Chilli Confit – www.mountashby.com.au
Mount Ashby Estate Fig and Merlot Paste – www.mountashby.com.au
Mount Ashby Estate Onion Confit – www.mountashby.com.au
Mount Ashby Estate Confit de Canard – www.mountashby.com.au
Robertson Cheese Factory Wild Raspberry Paste – www.robertsoncheesefactory.com
Chutneys
The Loch Chutney – www.theloch.net.au
Ian Morphy's Chutney – www.artemiswines.com.au
Anthony's Beetroot and Chilli Chutney – www.artemiswines.com.au
Exeter General Store Tomato Relish – www.facebook.com/exetergeneralstore/
Exeter General Store Zucchini Pickle – www.facebook.com/exetergeneralstore/
Morphy's Chutneys – www.facebook.com/exetergeneralstore/
Mount Ashby Estate Apricot Chutney – www.mountashby.com.au
Mount Ashby Estate Beetroot and Rosemary Chutney – www.mountashby.com.au
Pickles
1910 Bottling Company Pickled Beetroot – mcvittygrove.com
1910 Bottling Company Dill Pickles – mcvittygrove.com
1910 Bottling Company Preserved Rhubarb – mcvittygrove.com 
1910 Bottling Company Pickled Beer Onions – mcvittygrove.com
Jams/Honey
The Loch Jam and Honey – www.theloch.net.au
Cuttaway Creek Jams – www.tertiniwines.com.au |www.artemiswines.com.au | www.mcvittygrove.com
Local Honey – mcvittygrove.com
Montrose Berry Farm Jams – www.facebook.com/exetergeneralstore/
Morphy's Jams and Jellies – www.facebook.com/exetergeneralstore/
Highland Apiaries Honey – www.facebook.com/exetergeneralstore/
The Apiarist Honey – www.facebook.com/exetergeneralstore/
Sauces
A variety of The Loch sauces – www.theloch.net.au
Artemis 2016 Pinot Noir Reduction – www.artemiswines.com.au
Ian Morphy's Sauces – www.artemiswines.com.au
Cuttaway Creek Raspberry Sauce – www.artemiswines.com.au
Wild Raspberry Paste – www.mcvittygrove.com
Exeter General Store BBQ Sauce – www.facebook.com/exetergeneralstore/
Vinegars
The Loch Vinegar – www.theloch.net.au
Jake's Special Blend Balsamic Vinegar – www.artemiswines.com.au
Cuttaway Creek Raspberry Wine Vinegar – www.artemiswines.com.au
Tractorless Vineyard Unfiltered Apple Cider Vinegar – www.mcvittygrove.com
Montrose Berry Farm Vinegar – www.facebook.com/exetergeneralstore/
Mount Ashby Estate Balsamic Vinegar – www.mountashby.com.au
Mount Ashby Estate Caramelised Balsamic Vinegar – www.mountashby.com.au
Sutton Forest Caramelised Vinaigrette – www.suttonforestolives.com.au
Sutton Forest Traditional Caramelised Balsamic Vinegar – www.suttonforestolives.com.au
Sutton Forest Pomegranate Infused Caramelised Balsamic Vinegar – www.suttonforestolives.com.au 
Tractorless Vineyard Barrel Aged Red Wine Vinegar – mcvittygrove.com
Verjus
Mount Ashby Estate Verjus Red and White – www.mountashby.com.au
Coffee
Rush Coffee (local) – www.mcvittygrove.com
Ilpranzo Coffee – www.facebook.com.au/Ilpranzo/Cafe
Dairy & Eggs
Free range eggs
The Loch Eggs – www.theloch.net.au
Cheese
Mount Ashby Estate Marinated Fetta – www.mountashby.com.au
Local and Imported Artisan Cheeses – www.robertsoncheesefactory.com
Ewe's Milk Cheese – Bloomy White, Jamberoo Mountain Blue and Mezza – www.robertsoncheesefactory.com
Gelato
Robertson Cheese Factory Organic Gelato – robertsoncheesefactory.com
Pates
Mount Ashby Estate Range of Pates – www.mountashby.com.au
Flowers
Fresh Cut Flowers – www.theloch.net.au
Nursery
Nursery items – www.theloch.net.au
Fruit/Vegetables
Apples – www.theloch.net.au
Pears – www.theloch.net.au
Rhubarb – www.theloch.net.au
Stone Fruit – www.theloch.net.au
Robertson Potatoes – www.robertsonpieshop.com.au|www.facebook.com/robertsoncountrymarket
Selection of Seasonal Home Grown Fresh Produce –
www.mcvittygrove.com
plim@people.net.au
facebook.com/exetergeneralstore
facebook.com/moonacres/hk
www.theloch.net.au
Far Meadow Lodge Marinated Figs – www.facebook.com/exetergeneralstore/
Dried Fruit and Fruit Leathers – www.facebook.com/robertsoncountrymarket
Truffles (winter) – yelvertontruffles.com.au
Herbs
Fresh Cut Herbs – www.theloch.net.au
Bare Greens Towers – for growing your own fresh herbs and greens – bare greens.com.au

Mixed Tower 1 – 2 x Basil Plants, 1 x Italian Parsley, 1 x Curly Parsley, 1 x Chives, 1 x Rocket, 1 x Cos Lettuce, 1 x Baby Spinach, 1 x Bok Choi
Mixed Tower 2 – 2 x Basil, 1 x Italian Parsley, 2 x Coriander, 1 x All year Lettuce, 1 x Butter crunch lettuce, 1 x Cos lettuce, 1 x Kale
Mixed Tower 3 – 2 x Basil, 1 x Italian Parsley, 1 x curly parsley, 1 x Chives, 1 x All year lettuce, 1 x Butter crunch lettuce, 1 x Cos Lettuce, 1 x Kale
Mixed Tower 4 – 2 x Basil, 1 x flat parsley, 2 x Coriander, 1 x Rocket, 1 x Cos Lettuce, 1 x Baby Spinach, 1 x Bok Choi
Olive Products
Scarlett Grove Olive Oil – www.artemiswines.com.au
McVitty Olive Oil – www.mcvittygrove.com
Sutton Forest Olives Olive Oil –
www.facebook.com/exetergeneralstore/| www.robertsonpieshop.com.au
Sutton Forest Robust Extra Virgin Olive Oil – www.suttonforestolives.com.au
Sutton Forest Fresh and Fruity Extra Virgin Olive Oil – www.suttonforestolives.com.au
Sutton Forest Olive Oil Soaps – www.suttonforestolives.com.au
Sutton Forest White Truffle Infused Olive Oil – www.suttonforestolives.com.au
Sutton Forest Roasted Garlic Infused Olive Oil – www.suttonforestolives.com.au
Sutton Forest Lemon Myrtle Infused Olive Oil – www.suttonforestolives.com.au
Sutton Forest Chilli and Wild Lime Infused Olive Oil – www.suttonforestolives.com.au
Tractorless Vineyard Olives – mcvittygrove.com
Tractorless Vineyard Salt Cured Olives – mcvittygrove.com
Tractorless Vineyard Olive Oil – mcvittygrove.com
Meats
Beef
Angus Beef – www.theloch.net.au
Highlands Beef (specialist, lean, grass fed, cross-bred Hereford – bio-dynamic beef)
www.yourfarmer.com.au
Mauger's Meat Grass Fed Beef – maughers.com.au|www.facebook.com/exetergeneralstore/
Medway Farm – quarter, half ,whole bodies of beef and half or whole lambs –medwayfarm.com.au
Lamb
Farm Grown Lamb – www.theloch.net.au
Maugher's Meat Grass Fed Lamb – maughers.com.au
Duck
Mount Ashby Estate Duck Cassoulet – www.mountashby.com.au
Fish
Trout – Robertson Trout Farm
Nuts
Chestnuts – www.theloch.net.au
Filbert Farm Hazelnuts – www.mcvittygrove.com
Mount Ashby Estate Nuts au Miel – www.mountashby.com.au
Salts
Spiced Salts – www.theloch.net.au
Baked Goods
Exeter General Store House-Made Baked Goods – www.facebook.com/exetergeneralstore/
Robertson Pie Shop Pies and Baked Goods – www.robertsonpieshop.com.au
Wine
Chardonnay
2011 Chardonnay Banjo's Run – www.banjosrun.com.au
2012 Reserve Chardonnay Banjo's Run – www.banjosrun.com.au
2013 Chardonnay, Lot 41 St Maur – www.stmaurwines.com.au
2013 Chardonnay Banjo's Run – www.banjosrun.com.au
2013 Cherry Tree Hill Reserve Chardonnay 'Diana' – cherrytreehill.com.au
2014 Chardonnay Cuttaway Hill – www.mcvittygrove.com
2014 Chardonnay Bendooley Estate – bendooleyestate.com
2015 Chardonnay Cutaway Hill – www.cuttawayhill.com.au|elingforest.com.au|mcvittygrove.com
2015 Reserve Chardonnay, Sutton Forest Estate Wines – www.suttonforestwines.com.au
2017 Chardonnay, The Saint Series, St Maur – www.stmaurwines.com.au
Chardonnay Tertini Wines – tertiniwines.com.au
Pinot Gris
2012 Pinot Gris Banjo's Run – www.banjosrun.com.au
2013 Pinot Gris Banjo's Run – www.banjosrun.com.au 
2013 Pinot Gris Tractorless Vineyard – www.mcvittygrove.com|elingforest.com.au
2014 Pinot Gris, Lot 41, St Maur – www.stmaurwines.com.au
2014 Pinot Gris Mount Ashby Estate – www.mountashby.com.au
2015 Pinot Gris Cuttaway Hill –   www.mcvittygrove.com|www.cuttawayhill.com.au|elingforest.com.au
2015 Pinot Gris Mount Ashby Estate – www.mountashby.com.au
2015 Pinot Gris Bendooley Estate – bendooleyestate.com.au
2017 Pinot Gris, The Saint Series, St Maur – www.stmaurwines.com.au 
Pinot Gris Tertini Wines – tertiniwines.com.au
Noble Pinot Gris Tractorless Vineyard www.mcvittygrove.com
Pinot Grigio
2014 Pinot Grigio Artemis Wines – www.artemiswines.com.au
2015 Pinot Grigio Sutton Forest Estate Wines – www.suttonforestwines.com.au
2015 Pinot Grigio Rotherwood – www.rotherwood.com.au
Reisling
2005 Reisling Cherry Tree Hill – cherrytreehill.com.au
2006 Reisling Cherry Tree Hill – cherrytreehill.com.au
2008 Reisling Cherry Tree Hill – cherrytreehill.com.au
2008 Reisling Artemis Wines –  www.artemiswines.com.au
2009 Reisling Cherry Tree Hill – cherrytreehill.com.au
2010 Reisling Cherry Tree Hill – cherrytreehill.com.au
2011 Reisling Cherry Tree Hill – cherrytreehill.com.au
2012 Reisling Cherry Tree Hill – cherrytreehill.com.au
2014 Reisling Tractorless Vineyard www.mcvittygrove.com|elingforest.com.au
2014 Reisling Bendooley Estate – bendooleyestate.com.au
2014 Reisling Cherry Tree Hill – cherrytreehill.com.au 
2014 Reisling Artemis Wines – www.artemiswines.com.au
2015 Reisling Cherry Tree Hill – cherrytreehill.com.au
2015 Reisling Artemis Wines – www.artemiswines.com.au
2015 Reisling Bendooley Estate – bendooleyestate.com.au
Reisling Tertini Wines – tertiniwines.com.au
Sauvignon Blanc
2009 Sauvignon Blanc Artemis Wines – www.artemiswines.com.au
2011 Sauvignon Blanc Banjo's Run – www.banjosrun.com.au
2012 Sauvignon Blanc Cherry Tree Hill – cherrytreehill.com.au
2013 Late Harvest, Sauvignon Blanc 'Maya' Cherry Tree Hill – cherrytreehill.com.au
2013 Semillion Sauvignon Blanc  Cuttaway Hill – www.mcvittygrove.com
2013 Sauvignon Blanc Banjo's Run – www.banjosrun.com.au
2014 Sauvignon Blanc, Rotherwood – www.rotherwood.com.au
2014 Semillon Sauvignon Blanc Bendooley Estate – bendooleyestate.com
2015 Sauvignon Blanc Cherry Tree Hill – cherrytreehill.com.au
2015 Sauvignon Blanc Artemis Wines, 2011 Late Harvest Sauvignon Blanc Artemis Wines,
2015 Sauvignon Blanc Cuttaway Hill – www.mcvittygrove.com|www.cuttawayhill.com.au|elingforest.com.au
Cabernet Sauvignon
2010 Cabernet Sauvignon, Cherry Tree Hill – www.cherrytreehill.com.au
2011 Reserve Cabernet 'Wedding' Cherry Tree Hill – www.cherrytreehill.com.au
2013 Cabernet Sauvignon, Lot 41, St Maur – www.stmaurwines.com.au
2013 Cabernet Sauvignon/Merlot, Lot 41, St Maur – www.stmaurwines.com.au
2014 Cabernet Sauvignon, Lot 41, St Maur – www.stmaurwines.com.au 
2014 Cabernet Sauvignon/Merlot, Lot 41, St Maur – www.stmaurwines.com.au
2015 Cabernet Sauvignon, The Saint Series, St Maur – www.stmaurwines.com.au
2015 Cabernet Sauvignon/Merlot, The Saint Series, St Maur – www.stmaurwines.com.au
Pinot Noir
2012 Pinot Noir Sutton Forest Estate Wines – www.suttonforestwines.com.au
2012 Pinot Noir, Three Daughters Reserve, Sutton Forest Estate Wines – www.suttonforestwines.com.au
2013 Pinot Noir Artemis Wines, 2014 Pinot Noir Artemis Wines, 2014 'Close Vine' Pinot Noir Artemis Wines – www.artemiswines.com.au
2013 Pinot Noir Banjo's Run – www.banjosrun.com.au
2013 Pinot Noir Rotherwood – www.rotherwood.com.au
2014 Pinot Noir Cuttaway Hill  – www.mcvittygrove.com
2015 Pinot Noir, Lot 41, St Maur – www.stmaurwines.com.au
2016 Pinot Noir Rosè, Lot 41, St Maur – www.stmaurwines.com.au
2014 Pinot Noir Mount Ashby Estate – www.mountashby.com.au
2015 Pinot Noir Cuttaway Hill – www.cuttawayhill.com.au|elingforest.com.au|mcvittygrove.com
2015 Pinot Noir, The Saint Series, St Maur – www.stmaurwines.com.au 
Noble Pinot Gris Tractorless Vineyard – www.mcvittygrove.com|elingforest.com.au
Sparkling Pinot Noir Chardonnay Brut – www.mcvittygrove.com
Sparkling Pinot Tertini Wines – tertiniwines.com.au
Pinot Noir Tertini Wines – tertiniwines.com.au
Shiraz
2009 Shiraz Artemis Wines –  www.artemiswines.com.au
2012 Shiraz Viognier Artemis Wines – www.artemiswines.com.au – www.artemiswines.com.au
2013 Shiraz Bendooley Estate – bendooleyestate.com
Shiraz Tertini Wines – tertiniwines.com.au
Merlot
2005 Cabernet Merlot, Cherry Tree Hill – www.cherrytreehill.com.au
2009 Cabernet Merlot, Cherry Tree Hill – www.cherrytreehill.com.au
2010 Cabernet Merlot, Cherry Tree Hill – www.cherrytreehill.com.au
2011 Cabernet Merlot, Cherry Tree Hill – www.cherrytreehill.com.au
2011 Reserve Merlot, Cherry Tree Hill – www.cherrytreehill.com.au
2012 Merlot, Tractorless Vineyard – www.mcvittygrove.com|elingforest.com.au
2012 Merlot Mount Ashby Estate – www.mountashby.com.au
2013 Merlot, Cherry Tree Hill – www.cherrytreehill.com.au
2013 Merlot Cuttaway Hill – www.mcvittygrove.com|www.cuttawayhill.com.au|elingforest.com.au
2013 Merlot Banjo's Run – www.banjosrun.com.au
2014 Cabernet Merlot Mount Ashby Estate – www.mountashby.com.au
2014 Merlot Cuttaway Hill – mcvittygrove.com
Cabernet Merlot Tertini Wines – tertiniwines.com.au
Sparkling Merlot – mcvittygrove.com
Rosè
2013 Rosetta Banjo's Run – www.banjosrun.com.au
2015 Rosè Rotherwood – www.rotherwood.com.au
2015 Rosè Tractorless Vineyard  – www.mcvittygrove.com|elingforest.com.au
2015 Rosè Bendooley Estate – bendooley.com.au
2015 Rosè Cherry Tree Hill – www.cherrytreehill.com.au
Rosè Tertini Wines – tertiniwines.com.au
Alternative Varietals
2013 Cabernet Franc Banjo's Run – www.banjosrun.com.au
2013 Lost Flock Tractorless Vineyard – www.mcvittygrove.com|elingforest.com.au
2013 Ex Libris Bendooley Estate – bendooleyestate.com
2013 Petit Rouge Mount Ashby Estate – www.mountashby.com.au
2014 Mourvedre Bendooley Estate – bendooleyestate.com
2014 Botrytis Pinot Gris Mount Ashby Estate – www.mountashby.com.au
2014 Botrytis Reisling 'Olivia' Cherry Tree Hill – cherrytreehill.com.au
2015 Moscato Tractorless Vineyard – www.mcvittygrove.com|elingforest.com.au
2015 Classic Forest Red, Sutton Forest Wines – www.suttonforestwines.com.au
Botrytis, Sutton Forest Estate Wines – www.suttonforestwines.com.au
Spirits
Honey and Spice Mead, Honey and Lemon Myrtle Mead – www.artemiswines.com.au
Whisky
Sherry
Port
Australian Reserve Tawny Port  Tractorless Vineyard – www.mcvittygrove.com|elingforest.com.au
Nick's Liqueur Tawny Port – www.suttonforestwines.com.au
Liqueurs
Boysenberry Liqueur – greatwine@joadja.com
Persimmon Liqueur – greatwine@joadja.com
Beer
Pigs Fly Pale Ale – www.mcvittygrove.com|elingforest.com.au
Pigs Fly Pilsner – www.mcvittygrove.com|elingforest.com.au
Joadja Wee Heavy Scottish Ale – joadjadistillery.com.au
Cider
Apple Cider, Apple and Passionfruit Cider – www.artemiswines.com.au
Dcider Apple and Dcider Pear Cider – www.mcvittygrove.com|elingforest.com.au
2013 Dry Sparkling Cider, organic and biodynamic – pomologistcider.com.au
2015 Dry Sparkling Cider, organic and biodynamic – pomologistcider.com.au
Water
Heart Spring Water -naturally free flowing spring in BPA free bottles –rockabellasroadsidediner.wordpress.com
Highlands Mineral Sparkling & Still Water -Internationally Awarded – theorganicstorebowral.com
Other
Ravenous Food Co Beer and Onion Shards, Gluten Free Quinoa Shards – www.artemiswines.com.au
Rabbit Trap Timber Boards – www.artemiswines.com.au
Bare Body Beauty Co Range of Body Products – www.facebook.com/exetergeneralstore/
Chris Moore Studio Cards – www.facebook.com/exetergeneralstore/
Books by Local Authors – www.facebook.com/exetergeneralstore/
"No Plastic" Packaging – coffee cups & lids, cutlery, plates, bags etc – spring plus.com.au