Moss Vale Cluster Stays
A high country climate and winding highland roads lined with magnificent European trees give Moss Vale the charm of an English Village. Echoes of the original township, established in the early 1800's, include an impressive Dominican convent; grand residences like Throsby Park and Oldbury Homestead and rambling country gardens.
Enjoy the wonderfully historic ambience and discover memorable experiences of local, small farm produce staying in the old dairy at Farm Club Teahouse; view the vast kitchen garden of Katers Restaurant, Peppers Manor House and stay in decadent new garden suites; get hands-one with paddock-to-plate cooking classes at Fox Hill Farm; enjoy log fires and farmer-guided tours at Pines Pastoral and meet our local small farmers at the weekly Railway Street Farmers Market.
A variety of distinctive stays to be experienced in Moss Vale make this an ideal home base for exploring the Southern Highlands Food & Wine Clusters.
---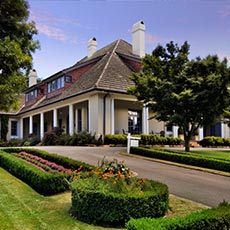 PEPPERS MANOR HOUSE
Be first to discover a fresh experience of Peppers Manor House. Even the famous Peppers grounds have been re-manicured in an extensive makeover of this coveted Highlands escape. Among immaculately re-designed facilities are Garden Wing Deluxe Rooms; a stunning, purpose designed Wedding and Events Venue; the new Katers Larder Courtyard which makes the most of the relaxed garden setting and the beautifully restored Heritage Bar.
Address: Kater Rd, Sutton Forest NSW 2577
Contact: 02 4860 3102
Email: katers@peppers.com.au
---
THE PINES PASTORAL
What better way to start your experience of the Moss Vale Food & Wine Cluster than staying on the estate of our local Angus beef farmer. Flanked by rolling hills The Pines Pastoral is a 700 acre working farm that offers an unforgettable, first-hand taste of pastoral lifestyle. Each self-contained cottage has a story to be told. Log fires, saunas and spectacular views across vast grazing paddocks make for a destination that is difficult to leave. Host Robyn is on hand to offer guided farm tours for guests interested in learning about good Angus husbandry.
Hours: Open by appointment only. Ring 0418 200 138 to enquire.
Address: 150 Meryla Rd, Moss Vale NSW 2577
Contact: (02) 4868 3523 or 0418 200 138
Email: robyn@thepinespastoral.com.au
---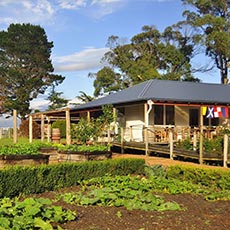 FARM CLUB 
At Farm Club we offer a range of accommodation ranging from country homestead and cottages through to a cowboy bunkhouse.
We host families, international visitors and corporate groups from couples through to entire farm reunions, conferences and family functions in an authentic country environment.
A 'million star' experience.
Address: 1 Greenhills Road, Werai NSW 2577
Contact: 02 4883 4664
Email: cafe@farmclubaustralia.com
Website: www.farmclubaustralia.com.au
---