Stay Local… Getaways that give you authentic taste of the local lifestyle.
Visit Southern Highlands Accommodation
Live the Highlands country lifestyle for a weekend or extended  stay in the heart of the Joadja Cluster. From a decadent contemporary farm style guest house to a magical country cottage, the local accommodation is well set up for self catering – an ideal  base for exploring the farm gates and cellar doors of Joadja Food Wine Cluster.
Enjoy family friendly guest accommodation in breathtaking rural settings, with self catering facilities, for an authentic taste of the local lifestyle.
Make the most of the self catering facilities and feast on the fresh local produce you find while touring the Joadja Cluster. Tranquil farm settings mean the kids can explore while you stroll stroll through country gardens or take in sweeping valley views over a glass of local wine.
You can even take home a little piece of your Highlands heaven – some farm fresh eggs, an heirloom rose bush, a vintage piece or an antiquarian book, from one of the many local producers you'll meet during your stay.
The Loch at Berrima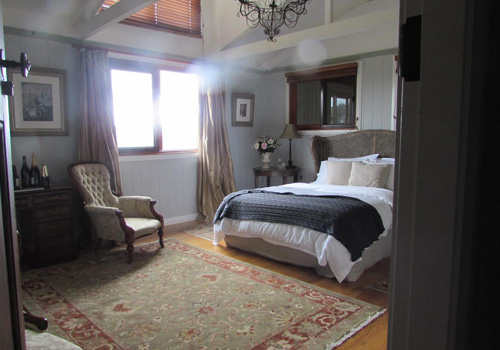 Stay at the Berrima Guest House of Sydney chef Brigid Kennedy. Opulent, country style accommodation in a contemporary architectural conversion above the original sandstone stables. Individual suites or whole house bookings available. With generous living spaces, large open fireplace, big timber chefs table and fully equipped kitchen, decadent outdoor bbq/fireplace setting, kids cubby house. Self cater from our Sunday stall of fresh farm seasonal produce or explore our prepared chefs meals and fully catered options. View our farm restored antiques in the stable and cool climate nursery selection.
Contact:
kevinnott@live.com.au
Website:
http://www.theloch.net.au/
The Book Barn Cottage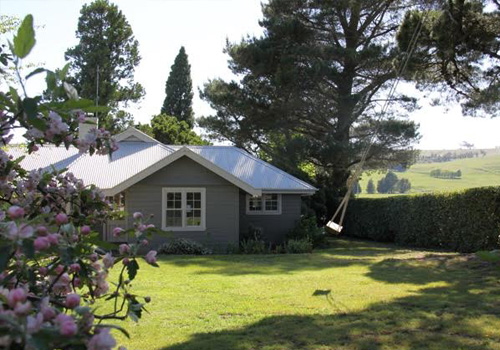 Formerly Bendooley Estate's gatekeeper's residence, the Book Barn Cottage is a beautifully appointed, fully self-contained house.
Refurbished in a contemporary style, this two-bedroom weatherboard bungalow exudes warmth, ambience and country elegance. The cottage comfortably sleeps five people.
Apart from the crisp white linen, organic toiletries and other little luxuries, our cottage contains a vast collection of books. It's perfect for a romantic escape or for a weekend with family or friends. Many of our brides hire the cottage over their wedding weekend, so they can prepare for the big day in style and relax and rejuvenate afterwards.
A good coffee, a glass of wine or a sumptuous meal are just metres away at Bendooley Estate Restaurant, inside our famous Book Barn.
The cottage is family friendly, fully fenced and filled with books and games for little people. Take a nature walk and stop for a hot chocolate in the Book Barn on the way back.
Contact:
events@bendooleyestate.com.au
Website:
http://www.bendooleyestate.com.au/accommodation-southern-highlands