Canyonleigh Cluster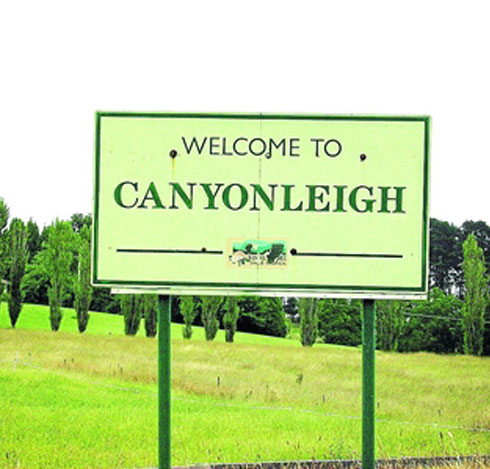 Unwind in Canyonleigh Cluster – the outback of the Southern Highlands
Historically a stock route, Canyonleigh Cluster has emerged as a favoured rural retreat for foodies and winemakers seeking a sojourn from city life and livelihood. Explore dense bushland abundant in wildlife and a captivating landscape of vast pastoral landholdings or experience a stay in a cleverly converted wool shed.  In Canyonleigh, discover fresh food innovation like Bare Greens zip grow towers and enjoy some of the Highland's best Pinot Gris as well as Southern-Italian-style hospitality, wine varietals and olive produce.  For a true taste of local colour, eat where the locals eat at Canyonleigh General Store where steak nights, curry nights and even karaoke nights are regularly on the menu along with seasonal, small-farm produce from around the cluster.
Download Map
---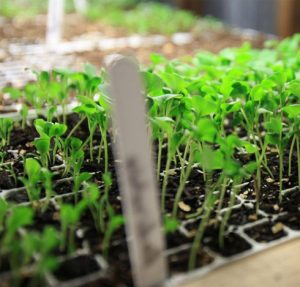 BARE GREENS
A local family business that brings the paddock to your plates, Bare Greens has created innovative aquaponic zip grow towers designed to grow fresh herbs and greens in your own home. Eliminating waste and wilting from sweating in plastic bags on supermarket shelves, means you can't get fresher than picking a handful of the living greens growing right before your eyes for your salad bowl. Accomodation is also available on site so you can experience the greens right at the source!
Address: 198 Foxgrove Rd, Canyonleigh
Contact: 0431 063 985
Email: sylvie@baregreens.com.au
---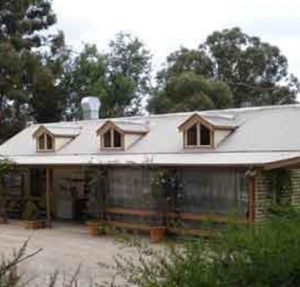 CANYONLEIGH GENERAL STORE
The General Store is Canyonleigh's community hub that includes post office, bottle shop, WIFI and café. Visit for wood fired pizza nights, a great steak, curry nights and even Karaoke that is regularly on offer. Learn more about the local growers and get hold of their locally grown organic produce alongside everyday grocery staples at the Canyonleigh General Store.
Address: 152 Tugalong Rd, Canyonleigh NSW 2577
Contact: 4878 9552
---
FAR AGO HILL
Embodying the exquisite taste and eye for detail of grower and Sydney interior designer Katrina Hill, Far Ago Hill's signature Pinot Gris rivals those of the finest European vineyards.  At home on the wine lists of high callibre Sydney venues and Qantas, the 2010 vintage was ranked highest in the region by James Halliday.
Address: 1371 Tugalong road, Canyonleigh
Contact: 1300 769 217
Email: info@faragohill.com
---
THE WOOLSHED
A magical setting for a slice of farm life, this cleverly converted wool shed is nestled in its own little valley on 230 acres of picturesque pastoral land without a road in sight. Enjoy sweeping valley views from wrap around verandahs and an abundance of wildlife, with accommodation for up to 10 guests.
Address: 300 Hawkshill Rd, Canyonleigh NSW 2577
Contact: 48789469
Email: greg.hook@outlook.com
---
EPICURIAL TRUFFLES
Producers of premium Black Perigord truffle and truffle products, Epicurial Truffles sell locally to restaurants, chefs and wholesalers in Europe. Established in 2002 with the first harvest in 2007 they continue to produce an abundant crop of truffles seasonally.
Contact: 02 428 160 111
---
ROSA ANTONIO VALLEY WINE AND OLIVE OIL
Rosa Antonio Valley Wine is a taste of Italy in the Highlands from Antonio and Rosa Pugliese whose family have hand crafted wines and olive oil in the quaint Southern Italian village of Viggiano for generations. Today a world away from its humble origins, the winery's Italian tradition lives on in lively varietals produced by son Giovanni. A visit to the tasting room is a highlight of the cluster experience with each vintage limited to just 100 cases. Pressing fresh olive oil for family and friends has long been a passion for the Pugliese family and visitors can also buy olive oil fresh from the grove along with a tempting selection of table olives.
Address: 821 Tugalong Rd, Canyonleigh NSW 2577
Contact: 0418 555 025, 02 4878 9570
Website: rosaantoniovalley.com.au
---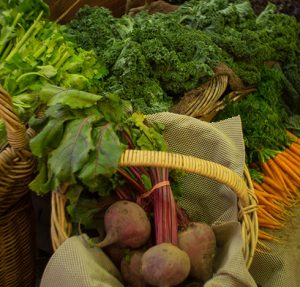 SOUTHERN HIGHLANDS COMMUNITY FARM
A hub of community farming; sharing, learning and building community spirit, SHCF allows locals to be caretakers of crops using sustainable practices. The 57 acre farm is planted with 5,000 established fruit and nut trees; 2,000 apple trees of 110 different varieties, citrus, stone fruit, fresh berries and vegetables.
With a focus on creativity, education and relaxation while farming, SHCF provides sustenance to the body and mind. Meditation and healing classes amongst a range of experiences are available on site and regular working bees are scheduled throughout the year.
Address: 2792 Canyonleigh Road
Contact: 02 4878 9424
---